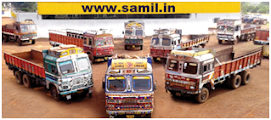 Favorable monsoon is likely to brighten outlook for recovery in microfinance, and will be a boost for tractor and commercial vehicle loans.
The monsoon season in India starts with the arrival of the rains on the southern Kerala coast around June 1. Its progress triggers planting of summer crops.
After hitting the south coast, it takes about a week to cover the coffee, tea and rubber growing areas of south India. It spreads to the rice areas of eastern parts in the first 10 days.

It usually covers half of the country in the first fortnight and enters the oil seed-producing areas of central India in the third week of June. Cotton areas in the western region get rains by the first week of July. It covers entire country by mid-July.
Half of India's farm output comes from crops planted during the first half of the June-September season.
Therefore with monsoon hitting in India, industry can expect the season to boost tractors & commercial vehicle demand. As the monsoon rains are vital for farm output and economic growth in India, the world's second-biggest producer of rice, wheat, sugar and cotton. Farm sector shares for about 15% of India's nearly $2 trillion economy i.e. Asia's third biggest.
According to the India Meteorological Department (IMD) and private forecaster Skymet normal and well-distributed monsoon is expected i.e. rainfall is expected to be 96 per cent ±5 per cent of the long period average.
With road transport being a major means of transporting agriculturally produced goods from the farms to the market, commercial vehicle operators are expected to benefit from a normal monsoon.
Through sprawling 68 Automalls across the country, company offers
used vehicles or equipment
of every make and model at optimal prices.
You can both visit your nearby Automall or click the link below to start the procedure.