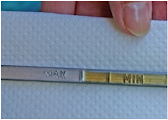 Do you know your engine is a big chunk of metal, inside which are numerous other metal parts that move about and potentially crash together, to make your car run smoothly on road.
It's important to keep your car's engine topped up with oil. First and foremost, it provides lubrication to all the moving metal parts, ensuring they don't grind together and cause unnecessary wear or too much heat.
I am sure you know that "Oil is the lifeblood of your engine". Just like choosing the right oil for your engine is important for fuel economy, emissions, engine's durability, efficiency and lifespan, it's also important to check your engine oil level regularly.
Even if you leave some services to a mechanic, it's a good idea to carry out a few checks of your car on your own each month. And one of the most important is to make sure your car's engine oil level is as it should be.
Shriram Automall India Limited (
SAMIL
), the No.1 Platform for acquisition and disposal of used vehicles and equipment in India, is here to help you take care of your beloved asset like a pro.
What you'll need:
A pair of gloves or some washing up liquid (Dirty oil doesn't come off easily, so this is to protect your hands)
A clean paper towel or piece of kitchen towel (You'll need this to wipe clean the dipstick)
Engine oil (Incase your oil level is low, you'll want to top it up on the spot)
Funnel (To get the oil into the car without spilling)
How to do it:
Park on a flat, safe surface
Turn off your engine and wait about 10 minutes to drain down the oil into the crankcase to get the most correct reading.
Open your car's bonnet & locate your oil dipstick.
Remove the dipstick from the engine and wipe it clean
Re-insert the dipstick into the engine pushing it all the way down until it clicks back into place.
Remove the dipstick again, and check the oil level
Now you should have a clear reading of the amount of oil in your car. This goes for cars of any and every make & model.
If you are looking forward to acquire or dispose used vehicle & equipment, you can visit your nearby Automall and go through SAMIL's efficiently vast
inventory
. You can also download "
MY SAMIL App
" and easily go through the vast inventory at your comfort or you can simply click the link below & register yourself.